Saturday, February 19, 2005
EXCLUSIVE: Piazza ordered to divorce his beard!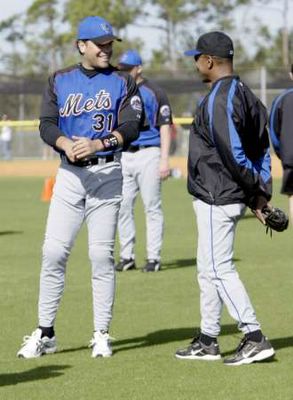 mikey and willie were all smiles as they greeted each other for the first time on the field at port st lucie. things then turned ugly as willie informed mikey of the new mandatory
no hair below the lip
rule for the ballclub.
for mikey, who's just back from honeymooning after his
marriage
to baywatch and playboy babe, alicia richter, the "no beards" rule has more meaning than shaving the old goatee. what a mess. hopefully the pope will understand.
Post a Comment