Sunday, February 20, 2005
Nothing like being healthy in February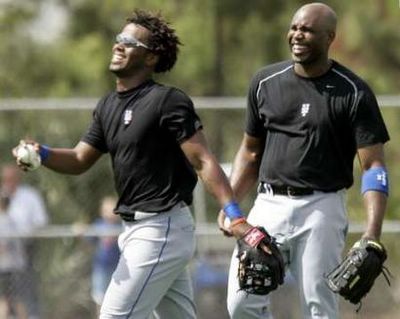 you know it's very early in spring training when you see a healthy and happy jose reyes and cliffy floyd frollicking together. that's the magic of spring training. unfortunately in recent years, this magic has turned tragic when the games start counting for real.

reyes and floyd have been two huge reasons why the mets have sucked. they've been perma-damaged carcasses out there who've given the mets woefully incomplete seasons. as long as they've been relied upon as vital starting cogs on this team, there was no way the team could have adequate backups to play big chunks of the season. this problem remains.

maybe, by some miracle, both of them are going to pull a 150+ game season out of their asses. i don't think so. well, maybe one of them can. seriously doubt that. oh well. it's still february. let's just enjoy this meaningless time as much as possible and not dwell on the future gloom these guys will bring. okay.

Post a Comment