Tuesday, March 29, 2005
Goodbye, Big Cat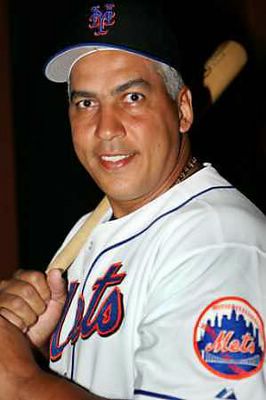 andres galarraga's time in a met uniform amounted to less than a full spring training. the big cat
announced
his retirement this afternoon. he'll end his career one homer shy of the 400 mark. that's a nice number, but better yet, he leaves as one of the game's "good guys," who left a positive impact on many players, including everyone in the current mets camp.
galarraga hasn't made any immediate future plans. he'll go home, spend time with the family and think about it. mets gm minayacal omar is openly hoping that the big cat chooses to rejoin the mets in some capacity. possibly as omar's body double.
in other news, the mets have signed kelly stinnett. why stinnett? "we couldn't locate mackey sasser or barry lyons," explained minayacal omar.
Post a Comment