Friday, May 13, 2005
Let's hear it for Maddux!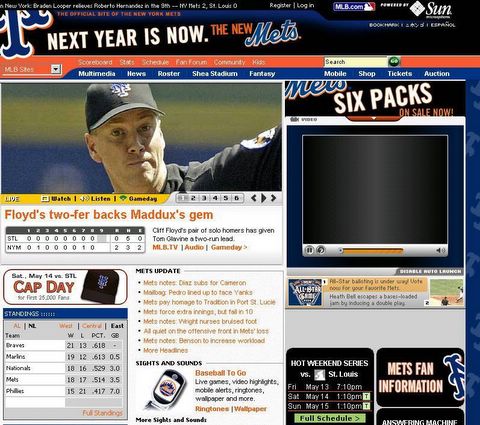 i guess the only thing more improbable than tommy glavine pitching a 7 inning gem against the cardinals on this lovely friday the 13th evening would be if maddux had pitched such a gem against them.

there's no love for tommy, even after this rare "once a month" quality outing. the official mets site would rather give credit to "maddux." i'm guessing it's mike maddux, not greg, since at least mike is a former met.



Post a Comment